Company Overview 
We are a leading private developer, investor and operator of 64 power generation and water desalination projects in operation, construction and advance development with an overall estimated portfolio size of SAR 248 billion at project cost as of 1 June 2021. As a proud Saudi national champion, we play a central role in the Kingdom's energy transition, all the while carrying Saudi Arabia's flag globally in 13 countries on three continents. 
Our unique "Develop-Invest-Operate-Optimize" business model encompasses the entire lifecycle of an asset. We develop projects, invest in them, operate them, and continually look into how we can optimize their financial structures to allow us to allocate and extract returns across the lifecycle of the asset. 
Our overall strategy is to be at the forefront of energy transition by delivering reliable and responsible power, desalinated water and green hydrogen at low cost in the Kingdom of Saudi Arabia, the wider GCC and attractive high-growth markets based on a de-risked and contracted business model.
Our Investment Proposition
We have a compelling equity story founded on solid competitive strengths that include our project development mastery underpinned by the "ACWA Power Total Solution"; high-quality contracted portfolio with diversified cashflows; business model configured to extract returns across the project's lifecycle; seasoned management with strong in-house multi-disciplinary team of experts; critical mass in high-growth markets with visible growth pipeline; and long-term buy-in from strategic shareholders.

Market: Leader in high growth attractive markets
Strongly positioned in high growth markets and to play a central role in KSA's energy transition
#1 in its home and key market, the KSA, and a fundamental piece of the country's energy policy
Adding value pre- and post-bidding by unlocking technologies and providing a total solution
Leading market shares in KSA, GCC, Morocco and Jordan with overall win-ratio of 68% in all markets

ESG: Energy transition enabler with a strong ESG framework
Strong ESG framework and credentials
Focus on low CO2 projects and climate adaptation (e.g. efficient water desalination)
Rapidly rising share of renewables generation (c. 82% CAGR from 2014 – Jun-21)
Active in the energy transition with a commitment to no further investments in coal
KSA Vision 2030 National Renewable Energy Programme

De-risked Business Model & Strategy: Contracted, diversified, resilient and visible cash flows
100% contracted business model underpinned by long-term and diversified P(W)PAs
Predominantly 93%+ USD-indexed contracts(1) with investment grade and / or sovereign off-takers
Average portfolio remaining contracted life of 22 years(2) with significant post P(W)PA opportunities
Distinguished business model supported by a strong investment approach, the "total ACWA Power solution" and a de-risked business profile during the life of the projects
Price setter and cost leader across all technologies
Noes: (1) Of total project cost. (2) Weighted by project cost. Includes advanced development assets.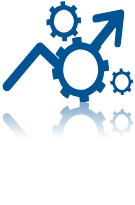 NOMAC – Accretive operational platform
Wholly-owned O&M subsidiary and a key source of value creation
Stable long-term income and super-senior cash flows
Centralised model with cutting edge technology adding value across the value chain
Consistent high standards and culture of safety

Financials: Superior returns across the lifecycle
Total return concept offering premium economics across the value chain
Efficient cycle of investment, portfolio optimisation and operational synergies boost returns
Strong profitability & cash flow generation
Efficient capital structure with sustainable parent leverage profile